New Archaeological Discoveries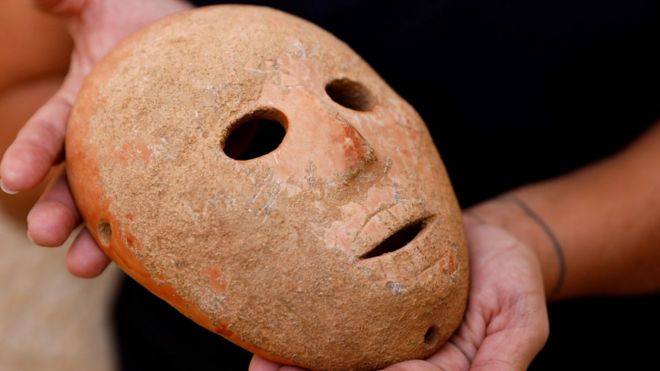 A 9,000-year-old stone cover – one of just 15 on the planet – has been uncovered by the Israel Antiquities Authority (IAA).
The antiquity was found in the zone of Hebron in the south of the Israeli-possessed West Bank.
It was found in a field and swung over to the IAA. A prior report that said it was recuperated from hoodlums has been limited.
Produced using pink and yellow sandstone, it was made in the Neolithic period.
World's most seasoned veils go in plain view
Israel burrow uncovers ancient 'heaven'
"The veil is extremely naturalistic in the manner in which it was made," IAA paleontologist Ronit Lupu told news organization AFP. "You can see the cheekbones, you can see an ideal nose."
Ms Lupu estimates the cover could have been worn as a major aspect of ceremonial precursor adore.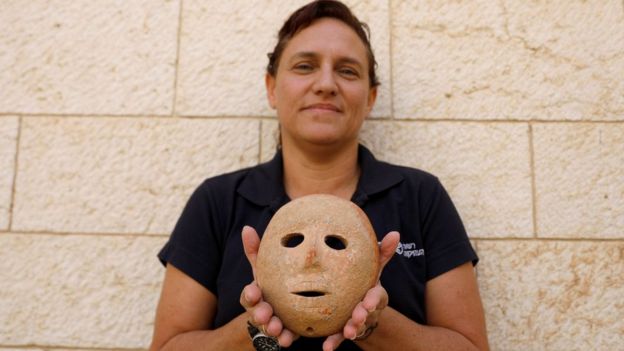 Openings penetrated into the sides of the cover propose it could have additionally been hung up for presentation.
In an announcement, the IAA said it dated back to the moment that seeker gatherers were starting early horticulture and taming of creatures, "joined by an adjustment in social structure and a sharp increment in custom religious exercises".
Thirteen of the 15 veils thought about are in private accumulations, making it harder to examine them, the IAA explanation said.
Results from an underlying investigation will be introduced on Thursday at Jerusalem's Israel Museum.